Going Through the DCAU
Two men with too much time on their collective hands have taken up a mission of questionable importance…to watch and discuss every episode of the various DCAU collective series, the so-called Timmverse.  That's right, Jimmy Impossible and Tom Kelly have taken it upon themselves to review every episode of Batman the Animated Series, Superman the Animated Series, Batman Beyond, and Justice League.  OK, we're skipping The Zeta Project and Static Shock.  We're not sure how much that last one counts anyway.
Batman the Animated Series
Beginning at the beginning, we have the original Batman cartoon, where Kevin Conroy gave thousands of impressionable kids the idea on what Batman sounds like.  Heavily-influenced by the two Tim Burton/Michael Keaton Batman films, Batman swoops into action in a surprisingly nuanced and mature manner for a kids' show.  Facing off against classic, obscure, and new villains, this series is where the DCAU started.
Batman Animated Movies
These days, Warner Brothers routinely releases straight-to-home-video animated moves of different levels of quality, sometimes with the original cast of the DCAU involved to one degree or another.  But the first such film actually got a theatrical release with a clear tie to the original animated series, and the second was a follow-up to one villain's DCAU plotline.  Yes, Batman faces off against the Phantasm, the Joker, and Mr. Freeze.
Superman the Animated Series
Look!  Up in the sky!  It's a bird!  It's a plane!  It's SUPERMAN!  Yes, Superman in his own animated series which would eventually cross over with Batman and create an expanded universe in ways that Batman, confined to Gotham, rarely did.  Taking on a different, lighter tone, Superman stood for the standard Truth, Justice, and the American Way.
The New Batman Adventures
We're taking a quick side-trip back to Gotham.  Batman returned to animated form alongside his longtime friend Superman in a, dare I say it, new series of adventures with Nightwing, Batgirl, and a new Robin.
More Superman the Animated Series
And now we're back to finish off Superman after a brief sojourn to Gotham City.
Batman Beyond
Gotham City will always need a Batman, but in the future, Bruce Wayne may be too old to do it himself.  That leaves the job to teenage Terry McGiniss who, as the new Batman, takes on the sorts of threats that only a future Gotham City can throw at him.
Justice League
Sometimes, one or two heroes isn't enough.  Sometimes a big threat comes along that needs a whole team of heroes to deal with.  And that's when you call in the Justice League.
Special Movie Chat
Adapted from a script for an animated feature meant to bridge the gap between Justice League and Justice League Unlimited, Crisis on Two Earths isn't quite in the DCAU, but it is a fun direct-to-home-video feature all the same.
Justice League Unlimited
The Justice League expanded its roster, adding just about every hero DC had, for more adventures that wrap up things in an epic manner.
Recommended Reading
Many episodes are adaptations of existing comic books.  Jimmy also takes a look at those and compares them to their animated counterparts:
Going Through Young Justice
New series, new continuity, more DC heroes, as a group of young heroes becomes the Justice League's covert action team as they learn the ropes of being both in a team and heroes in their own right.
Season One
Going Through Avengers: Earth's Mightiest Heroes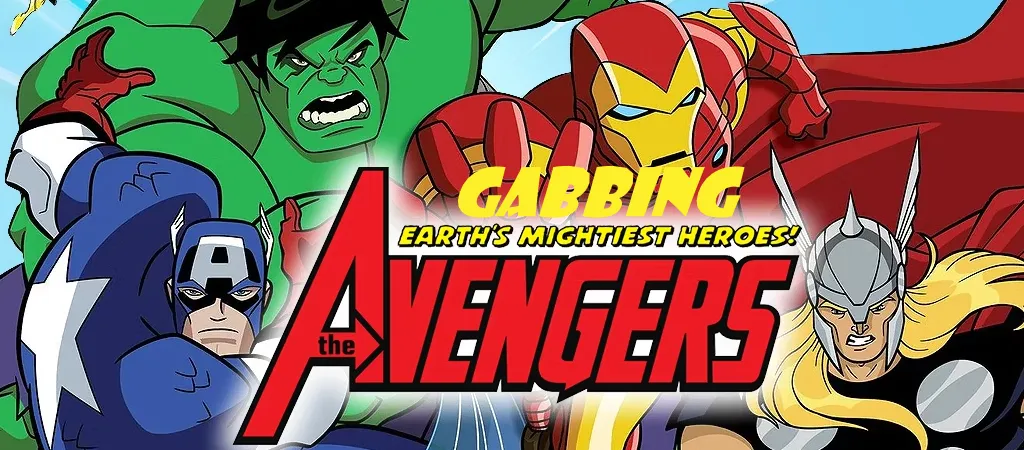 Yeah, something came up for Jimmy involving his access to Young Justice, so the guys took a side trip to a rather underrated Avengers cartoon.
Season One
Season Two
Going Through Avatar: The Last Airbender
Book One:  Water