Watson's 25 Favorite TV Shows of All-Time
I recently counted down my favorite songs of all-time, and mentioned how incredibly difficult that was. Enjoyment of music is so ephemeral, that it took a lot of effort just to get the list to fifty; let alone arrange them in order.
But when I sat down to rank my favorite TV shows, it was a little easier. As when I ranked my favorite movies, there are some tough choices, but it was mostly around the edges of the list. What got left off? What was ranked ahead of another? The decisions were all within a few spots of each other.
I've written before that I really don't LOVE Television anymore. I would rather spend two hours watching a self-contained movie than binging a couple of episodes of a Netflix drama.
But I used to love TV though, so you will see a lot of nostalgia bias in my list; a lot of 80s/90s sitcoms and kids shows. For more contemporary programming, the entries typically tilt toward comedies, geeky genre shows, or sarcastic, adult animation.
Rare on this list are one hour dramas that don't include a dragon or a time traveling polar bear. There ARE a few traditional dramas on here… some very high… so you know they earned that rank with absolute greatness.
With all that fanfare out of the way, here we go…
25 . NIGHT COURT
What It's About: A goofy, young man (played by the late Harry Anderson) is surprisingly appointed as a judge in NYC's late night arraignment court system. A wacky array of defendants come through the system, which is administered by an equally wacky band of lawyers, bailiffs, and clerks.
When/Where It Aired in the U.S. : Aired on NBC from 1984 to 1992. A mid-season replacement series!
Why I Loved It: Night Court was the right kind of zany. Anderson was the perfect blend of enigmatic oddity and warm, caring arbiter of justice. The jokes were baudy, but still ok for the original Must See TV era of NBC. In the end though, this show was defined by John Larroquette's sex obsessed Dan Fielding; a role which won him four consecutive Emmy Awards for outstanding supporting actor in a comedy series!
24 . ITS ALWAYS SUNNY IN PHILADELPHIA
What It's About: Five amoral friends run a dive bar in Philadelphia and care less about their bar than settling scores, pranking each other, and making the perfect Lethal Weapon remake.
When/Where It Aired in the U.S. : Aired on FX from 2004 through 2013, when it moved to sister channel FXX; where it still airs as of this writing.
Why I Loved It: It's like Seinfeld, but with even LESS moral restraint. These are incredibly awful people! The show really popped in the second season when Danny Devito joins as the take no prisoner father of two of the owners.
23 . SPIDER-MAN AND HIS AMAZING FRIENDS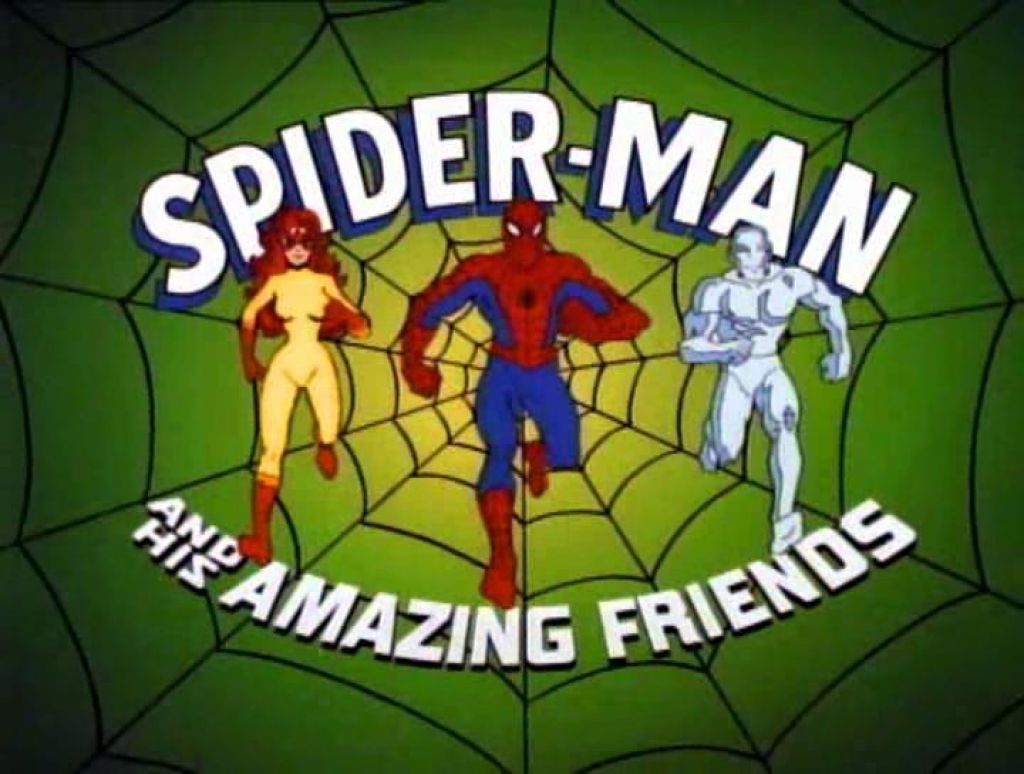 What It's About: College aged Spider-Man, Firestar, and Ice-Man battle super-villains in New York City.
When/Where It Aired in the U.S. : Aired on NBC Saturday mornings from 1981-1983.
Why I Loved It: Nostalgia probably. I doubt it holds up now, but man was it special as a comic book geek in the 80s. There wasn't the wall to wall superhero properties back then and this was the first equivalent of a shared universe. Spidey, an X-Man, and an original female character. Factor in the guest stars, and the fact that I was 8? An all time favorite show!
22 . FREAKS AND GEEKS/UNDECLARED
What It's About: Ok. I am cheating a bit by having two shows here, but both were one season wonders from Judd Apatow. The shows are about kids trying to fight through people's efforts to define them in narrow buckets. Freaks took place in 1980s high school, while Undeclared followed college freshmen in the modern day.
When/Where It Aired in the U.S. : Freaks aired on NBC from 1999-2000 and Undeclared aired 2001-2002. Both only one season…
Why I Loved It: These shows were REAL. The characters went through things that we actually went through and, though it was funny, it still felt genuine. Apatow is one of the rare adults who seems to remember what it was like to be a kid and that carried over to these amazing, but short-lived, shows.
21 . BETTER OFF TED
What It's About: A classic middle manager, working under a former lover, runs research and development at a heartless, multi-national company. Hijinks ensue!
When/Where It Aired in the U.S. : Aired on ABC for two abbreviated seasons, 2009-2010.
Why I Loved It: This was a show that left you wanting more. Every episode was sharp, biting, and satirical. The ensemble cast has 100% perfect chemistry.
20 . THE ARSENIO HALL SHOW
What It's About: The first late night show to peel off any of the audience from the vaunted Johnny Carson, Arsenio was hip, young, and ushered in a new take on the medium.
When/Where It Aired in the U.S. : Aired in syndication, heavily on Fox affiliates, from 1989-1994.
Why I Loved It: I am not sure the world remembers exactly how cool Arsenio Hall was at the dawn of the 90s. He was the first late night host to significantly challenge Carson's Tonight Show dominance. Sure, it was the 18-34 demographic, but no one had even challenged anywhere from the Embryo to the Methuselah demographic before that. Let alone the marketing rich youngsters. His slogans were all buzz worthy and he became the place to go if you wanted to be hip. Hell…the show made presidents. LET'S GET BUSY!
19 . HAPPY DAYS
What It's About: Straight laced kids in 1950s Milwaukee hang out with an ultra-cool greaser.
When/Where It Aired in the U.S. : Aired on ABC from 1974-1984.
Why I Loved It: Mostly it was Henry Winkler's cool as the Fonz and Ron Howard's earnestness as Richie, but the rest of the cast was amazing as well. The only downside was, it also gave the world Scott Baio…
18 . HOW I MET YOUR MOTHER
What It's About: A man tells the story of how he met his children's mother, but before he gets to that he tells every other story about him and his four best friends living in NYC.
When/Where It Aired in the U.S. : Aired on CBS from 2005-2014.
Why I Loved It: This show carried on in the spirit of Seinfeld and Friends. HIMYM might have been good with out him, but because of Clue fan Neil Patrick Harris' Barney Stinson, this show became Legend….wait for it…dary! "Good shot Green….Very Good!"
17 . MAGNUM P.I.
What It's About: A mustachioed private detective drives fast cars, dates beautiful women, and solves crime in 1980s Hawaii.
When/Where It Aired in the U.S. : Aired on CBS from 1980 to 1988.
Why I Loved It: I might be biased because I saw an episode being filmed in 1986, but I have always been a fan. Sure the scenery is amazing, but other Hawaiian shows came and went. This one was a success because of the charm and charisma of Tom Selleck.
16 . CHEERS
What It's About: A washed up, alcoholic ex-baseball player runs a bar and has madcap adventures with the regular barflies.
When/Where It Aired in the U.S. : Aired on NBC from 1982 to 1993.
Why I Loved It: A lot of shows have come to the forefront since that have made this one seem a BIT tamer by comparison, but at the time this was the edgiest and funniest show on television. Danson was a great lead, and along with the full ensemble…anchored heavily by the great Fraser Crane… it became an all-time classic.
15 . FAMILY GUY
What It's About: Though it is a essentially an animated family sitcom, it is just a framing device for a bunch of silly cutaway gags.
When/Where It Aired in the U.S. : Aired on Fox from Super Bowl Sunday 1999 to 2002. It was cancelled but thanks to its popularity on Cartoon Network's Adult Swim block, it returned to Fox in 2005 where it remains as of this writing.
Why I Loved It: I am quite lowbrow. This show is not BETTER than say, #13 Cheers. But I do LIKE it better. It consistently makes me laugh at the basest level. Judge me. I don't care.
14 . SOUTH PARK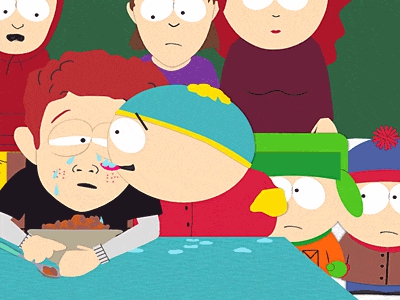 What It's About: An irreverent cartoon featuring four foul-mouthed elementary school children in Colorado.
When/Where It Aired in the U.S. : Aired on Comedy Central starting in 1997 and remains on the air as of this writing.
Why I Loved It: I am not as embarrassed by this one as the last one. What used to be a crass, sophomoric show quickly became a biting piece of satire. With advances in technology, as chronicled in the documentary, 6 Days to Air, the creators could turn around a cartoon in one week; allowing them to do a full 30 minute take on contemporary events. It became the Simpsons meets Saturday Night Live.
13 . AMERICAN DAD!
What It's About: A conservative CIA agent balances keeping the world safe and spending time at home with his family, an Alien, and an East German Olympic Skier who occupies the body of a goldfish.
When/Where It Aired in the U.S. : Aired on Fox from 2005 until 2014. It then switched to TBS in 2014 where it remains on the air as of this writing.
Why I Loved It: This one has the comfort food viewing of Family Guy, but with more heart and story structure. The show covers a variety of topics, and not just a takedown on conservatism that the show was originally supposed to be. Roger the Alien is one of my favorite characters ever.
12 . THE SUPERFRIENDS
What It's About: Gathered together from the cosmic reaches of the universe, here in this great Hall of Justice, are the most powerful forces of good ever assembled. Dedicated to truth, justice and peace for all mankind!
When/Where It Aired in the U.S. : Aired on ABC from 1973 to 1986.
Why I Loved: If you thought Spider-Man and His Amazing Friends was nostalgia, check out this one. The character treatment wasn't consistent. The animation was pretty bad. The plots were often nonsensical. But this was DC and it kicked off Saturday morning cartoons every week for my entire childhood. I still love it!
11 . ROME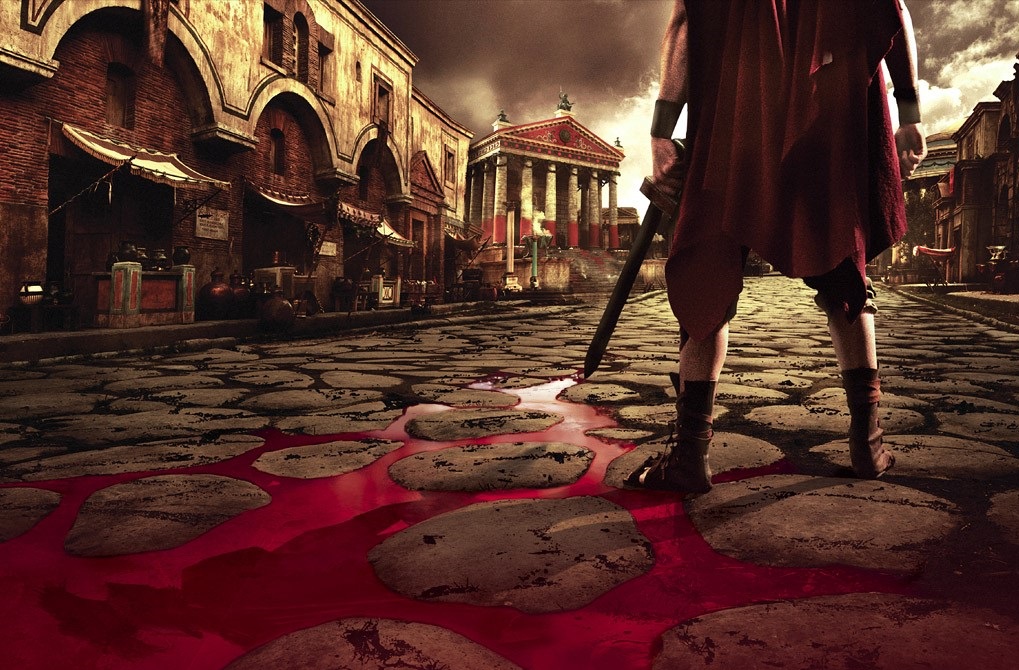 What It's About: The history of Rome, shown from the eyes of the common folks and the nobles alike, during the rise of the Ceasers.
When/Where It Aired in the U.S. : Aired on HBO from 2005 to 2007.
Why I Loved It: Though it only lasted two seasons, this show still resonates. It was smart, violent, sexy, and captivating. Without Rome, there would be no Game of Thrones.
THE TOP TEN
10 . THE WIRE
What It's About: Cops and Gangs clash in a gritty portrayal of life in Baltimore.
When/Where It Aired in the U.S. : Aired on HBO from 2002 to 2008.
Why I Loved It: I love this show, but it is a little further down my list because there were a couple of seasons (especially season 2) that were a little weaker. But when Stringer Bell, Omar Little, Avon Barksdale, Bunk Moreland, and Jimmy McNulty were popping, it was as good as they get. Plus, getting to hear Isiah Whitlock Jr. utter his catch phrase "Sheeeeeeeeeeeeet!" was the cherry on the top.
9 . FRIENDS
What It's About: Six beautiful people live beautifully in 90s NYC.
When/Where It Aired in the U.S. : Aired on NBC from 1994 to 2004.
Why I Loved It: This is a show that is entirely fluff. They took six beautiful people and replicated Seinfeld. It shouldn't have worked but the cast really had great chemistry and serve as a permanent time capsule for 1990s NYC. I wish they had stopped a season or two earlier, but you will always be our friends, Monica, Chandler, Joey, Phoebe, Ross, and Rachel. And we will always want to know "how YOU doin'?"
8 . ARRESTED DEVELOPMENT
What It's About: When the patriarch of a wealthy real estate empire is jailed, the responsible son must keep the eclectic family together.
When/Where It Aired in the U.S. : Aired on Fox from 2003 to 2006. Then renewed on Netflix in 2016 where it remains on the air as of this writing.
Why I Loved It: I am going to ignore the Netflix Season. Because that watered down the overall score a bit. The Fox seasons though are as smart and hilarious as they come. This is the best American effort of imitating dry, heady British comedy. It was so smart and dry, and the long term fans' patience was often rewarded with big payoffs to running jokes. There is always money in the banana stand!
7 . LOST
What It's About: A group of strangers crash on a mysterious island. Weirdness ensues.
When/Where It Aired in the U.S. : Aired on ABC from 2004 to 2010.
Why I Loved It: The end of the series crashed much like Oceanic Flight 815. This show would have been #1 overall if it ended better. But even with them limping into the barn, the enjoyment I got from this series cannot be offset. I loved the mythology, the action, the cheesy drama, and the sense of community that surrounded this show. This was the last series I watched every episode in real time.
6 . FUTURAMA
What It's About: A slacker is frozen for a 1000 years and awakes in the distant future, where he builds a life with his 100+ year old great-great-etc nephew, a Cyclops, and an alcoholic robot.
When/Where It Aired in the U.S. : Aired on Fox from 1999 to 2003. Then released four Direct to DVD feature length films from 2007 to 2009. Finally, the show returned to Comedy Central in 2010 where it aired until 2013.
Why I Loved It: Ok… there are a lot of cartoons on the list. I think that is because animation takes away the limitations of TV and let's these types of shows be anything they want to be when they need to be something different. Futurama was a comedy, drama, action, adventure, and political satire. I could do it all. And throughout it was sweet, funny, and poignant. I hope it doesn't come back with more episodes (despite being good start to finish) because the finale was one of the best in television history.
5 . SCRUBS
What It's About: A daydreaming medical intern tries to make it through the hardest years of his life with a little help from his closest friends.
When/Where It Aired in the U.S. : Aired on NBC from 2001 to 2009. Then moved to ABC where it aired from 2009 to 2010.
Why I Loved It: If I had the talent to create a show, it would probably look a lot like Scrubs. JD is an archetype stand-in for the Gen-X geek who suddenly finds his geekiness a little more accepted in the 21st century. He may be my spirit character (Zach Braff and I were born like a few days apart), and his bromance with the brilliant Donald Faison's Turk is the best chemistry in any relationship in TV history. This show could go from singing about feces to dealing with the the very real consequences of life and death without blinking an eye. Scrubs has the best sitcom ensemble I have ever seen, and they were perfect at hitting any emotional temperature, and that made this show special. Unlike others, I even like the ninth season…if you think of it as a spinoff and not the show itself!
4 . THE SIMPSONS
What It's About: A boorish cartoon family goes through the trials of life in Springfield, (Redacted).
When/Where It Aired in the U.S. : Aired on Fox from 1990 until the end of recorded history. I'm not even using the phrase "remains on the air as of this writing" because no matter when you read this, it will still be on the air.
Why I Loved It: If this was just about Seasons 1-11, this would be higher, but even with the watering down of decades of subpar episodes, it stands tall at #3. The Simpsons in their prime is better than anything ever that has been produced in any form of media. It was so impressive, despite the fact that those peak seasons aired in the middle of my college years when I largely stopped watching TV, somehow, I always found myself in front of one when the show aired. The show skewered society and media so much that it completely changed the way I viewed other shows and movies. I agree with Gabbing Geek's Tom Kelly that the "Behind the Laughter" episode should have served as the series finale, because that would have been perfection.
3 . BREAKING BAD
What It's About: Diagnosed with terminal cancer, a science teacher goes into the meth business to have something to leave his young family after his death.
When/Where It Aired in the U.S. : Aired on AMC 2008 to 2013.
Why I Loved It: There was never a bad episode. There was never a down season. The show improved every second of screen time that ticked by. What an amazing run of mini-movies after five seasons. In addition to being a perfect show, it was helmed by a perfect lead. There has never been a better case of character progression or television acting (hell… maybe even acting in general) than Bryan Cranston's Walter White. His chip on his shoulder motivation was enough to carry this show to greatness. His supporting cast, creative direction, and brilliant writing was what made it one of the greatest pieces of content ever produced.
2 . SEINFELD
What It's About: Nothing.
When/Where It Aired in the U.S. : Aired on NBC from 1989 to 1998.
Why I Loved It: Like GG's Ryan will brag about being on the Hamilton bandwagon before the rest of the world, I was a VERY early adopter of the rags to riches Seinfeld fandom. When Home Improvement was crushing Jerry and the gang, I was wondering why. I figured the show would be cancelled and no one would ever notice. But NBC had faith, and the show rose to levels of fame previous held by only Lucille Ball and very few others. This was my sense of humor in a 22 minute burst. Every comedy that came after owes a spiritual royalty to Jerry and Larry.
1 . GAME OF THRONES
What It's About: Scheming nobles battle for control over the Seven Kingdoms, as one of them brings dragons back into the world after being dormant for centuries.
When/Where It Aired in the U.S. : Aired on HBO from 2011 to the present. The final season is set to air in the first half of 2019.
Why I Loved It: Could this one fall a few spots like Lost? It might, but I think they will end things well enough to keep it in the top spot. Like Lost, this show has me scanning wikis, debating fan theories, and drafting with my friends in Death Pools to predict who lives and who dies. It has everything I like: political intrigue, fantasy, swordplay, cinematic direction, and amazing performances. Ok…I like the nudity too. Peter Dinklage's Tyrion Lannister carries the show, but there are more great characters in this show than any other; though they often don't stick around that long. Should this be behind Seinfeld or Breaking Bad? The choice was tough, but I like genre shows best, and this IS a website called Gabbing GEEK. Game of Thrones takes the prize. My geek experience will have a hole in it when the show ends this Spring.
There's my list. What are your favorites?